Hyperspectral imaging can capture the reflected light of an object and analyze its numerous wavelengths, generating a spectral fingerprint for every component of the object.
There are compact, cost-effective hyperspectral solutions on the market today, for applications in the medical, agricultural, machine vision, security, and environmental domain. In some cases, the off-the-shelf sensors might suffice. But if you really need to distinguish your solution, a custom sensor is a powerful way to boost an innovative application idea.
"At the start of initial discussions, I notice that people think that a customization is difficult to specify and that the cost of development is too large," says Paul Danini, Business Development Manager Imaging at imec. "But a custom sensor is a powerful way to protect your IP. Development cost and time are more intense, but at the end you have a solution that gives you a competitive edge."
Three examples of custom development
Paul Danini gave some examples that can inspire you to rethink your solution and give you insights on how a tailored solution can benefit your application.
1. Adding functionality to satellite sensors
With the miniaturization of satellites, it is today possible to have tens of small low-cost satellites allowing daily revisit times and watching closely what is happening down below. Adding multi/hyperspectral technology to these satellites gives them an extra pair of eyes, catching even more information. Imec has been involved in some commercial initiatives that are using multispectral or hyperspectral small satellites to offer data for agricultural, environmental, mining, security and other applications.
"Next to this, we also did a development together with ESA that perfectly illustrates the importance of customized hyperspectral sensors for these small satellites," explains Paul Danini. "One requirement in this project was to combine a panchromatic pixel zone (offering high spatial information), with a hyperspectral pixel zone (offering material classification information). Therefore, imec designed a filter layout that combines on the same focal plane array spectral and panchromatic zones. The panchromatic zones on both ends of the sensor enable a high-resolution panchromatic image product that is perfectly aligned with the hyperspectral information. Using state-of-the-art correction techniques, it also enables relaxing the stability constraints of the satellite by calculating the movement of the satellite and correcting the hyperspectral information for this movement. On top of that, the high resolution of the developed detector leads to a cost reduction by bringing down the number of sensors in the satellites or the number of satellites launched."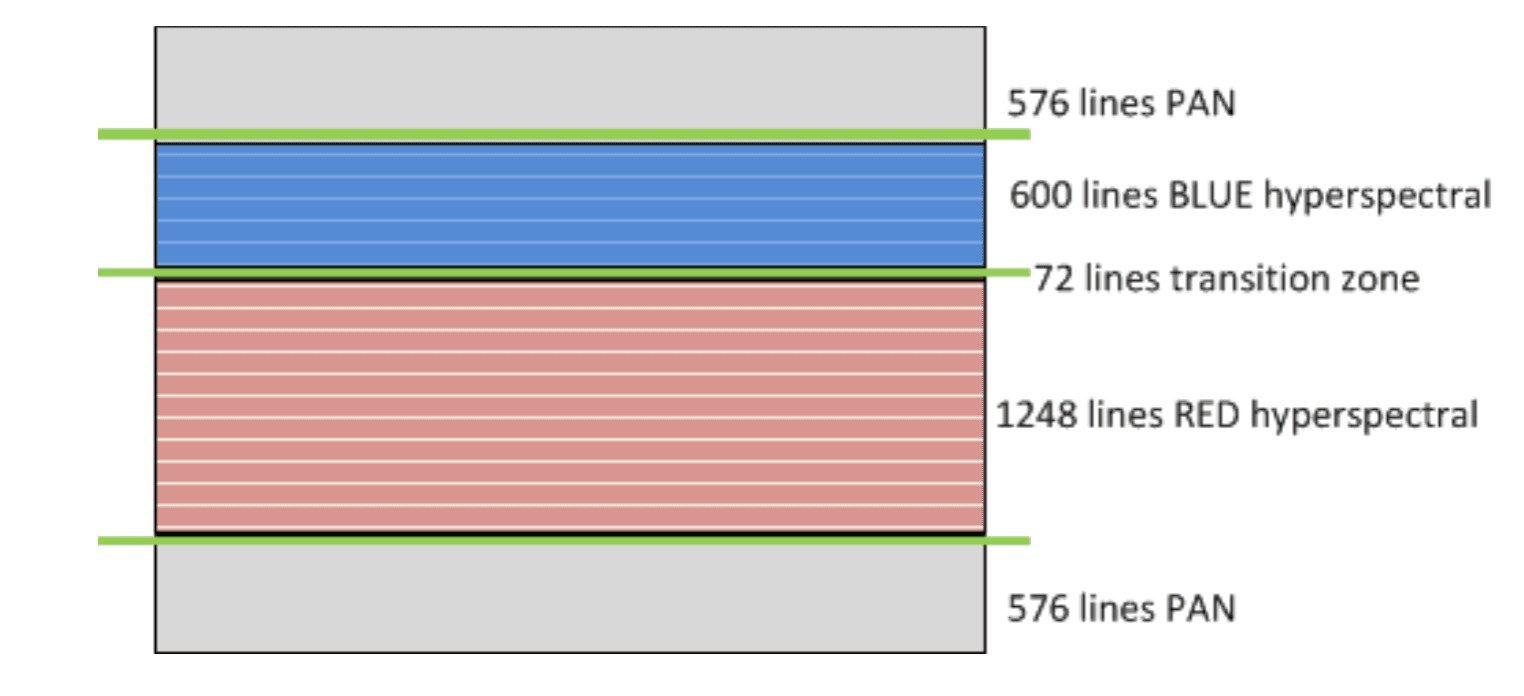 2. Assisted surgery with high-resolution, high-sensitivity hyperspectral sensors
A hyperspectral camera can assist a surgeon by enhancing his vision at the molecular, cellular and tissue level. For example, it can be used to identify residual tumor tissue, to classify critical anatomical structures, to monitor tissue oxygenation or to visualize structures that are covered by blood.
"Imagine that you would like to make a tool for enhanced surgical vision to monitor the oxygenation of tissue, a good indicator for a tissue's viability or tumors," explains Paul Danini. "Research groups have used the dynamic changes in tissue oxygenation (and perfusion), e.g. in renal surgery, to guide flap reconstruction. A real-time multispectral camera, operating at video rate is ideally suited for this kind of use. The sensor would need some customization as compared to existing off-the-shelf solutions since this application requires small pixels to fit in a minimally invasive endoscope form factor. Second, a high sensitivity is needed because the light conditions are very challenging (high-power illumination would damage the tissues). The high sensitivity can be achieved by optimizing the spectral shape of the filters that are post-processed on top of the image sensor. More specifically, wide-band filters would be needed for this type of application."
3. Process control at a higher speed
In semiconductor manufacturing, chips are built by a complex process flow, often stacking different layers on top of each other. The thickness of these layers is critical and needs to be controlled carefully. Also, the thickness of a film varies across the wafer making single-point measurements not ideal.
Paul Danini: "A hyperspectral sensor custom-integrated in measurement equipment can be used to check the film thickness across the whole wafer. If you would like to do this measurement inline – in your process line – it must happen very fast. To guarantee this high speed, it is important to use an image sensor that captures as much light as possible. A back-side illuminated image sensor for example would be the perfect choice for this solution, with hyperspectral filters post-processed on top of this image sensor."
Backside-illuminated (BSI) sensors have the advantage of higher optical efficiency compared to frontside-illuminated imagers because they are not illuminated through the metal lines on top of the sensor, but from the back where nothing covers the photosensitive area.
The journey from idea generation to industrial production
Imec developed an on-chip hyperspectral filter technology that allows to make compact and scalable sensors and cameras. To enable customer R&D teams to do initial tests or proof of concepts, both high-resolution cameras and real-time video snapshot cameras were developed.
"Contrary to what customers think, the complexity of a project is fairly independent of the number of bands that are needed in the spectral range. A project always starts with a short application and system study together with the customer to confirm by simulation if their target performance can be met. Next, the design trade-offs are explored, the most appropriate image sensor is defined, and sometimes a simple hardware test is carried out to mitigate technical risks identified before moving to the design phase. Even for companies that have no experience with spectroscopy, we succeed in defining these technical specifications in a relatively short timeframe as imec has a strong team of engineers that supports customers through this trajectory on a daily basis ."
"A typical development-on-demand project takes one year including feasibility study, filter design, manufacturing, and testing of several tens of sensor prototypes. In a last stage, imec can sustain long-term volume production for most applications or transfer production to a high-volume manufacturing company to address markets such as automotive or smartphone."
Want to know more?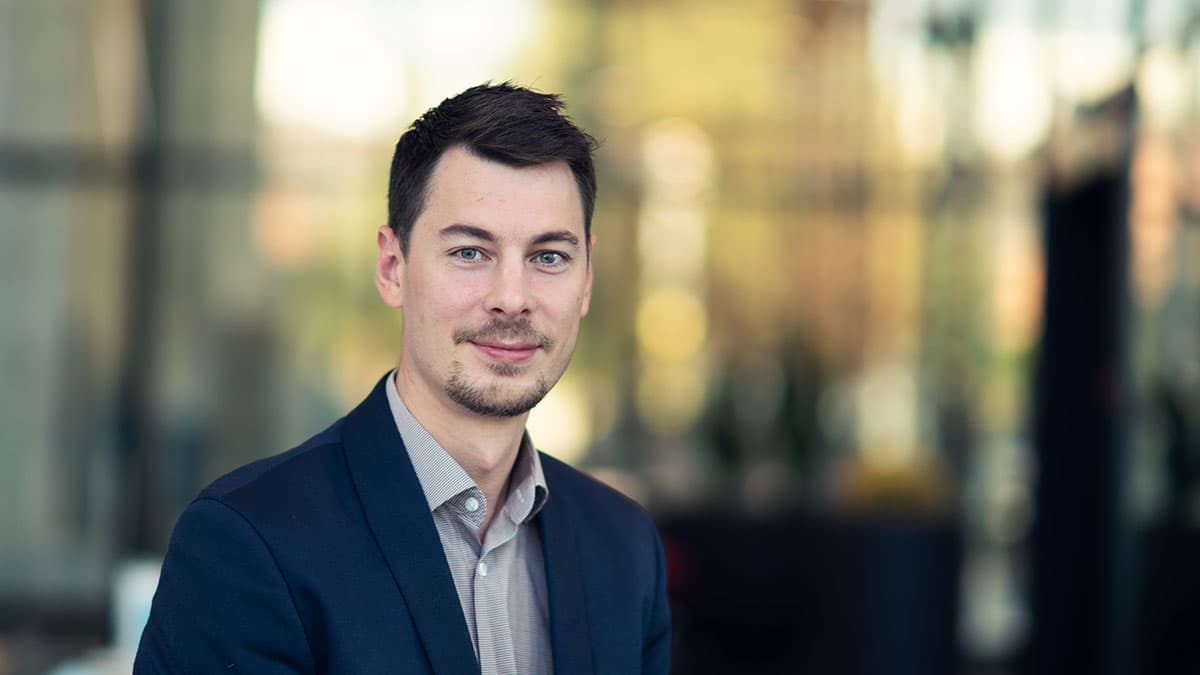 Paul Danini is business developer for hyperspectral imaging technology at imec, focusing on custom development projects. With background in physics, he has close to 10 years experience in imaging in various roles such as product management to strategic marketing and IP management. He joined imec in 2019 to help growing the hyperspectral imaging business.
Published on:
23 September 2021