These robot eyes work 3 times faster than current solutions
Based in Paris, Tridimeo is a small start-up company with a big dream: to develop 'the holy grail of robotics'. We talk to CEO David Partouche-Sebban and International business development manager Elvis Dzamastagic about their solution for reliable and robust 3D picking for industrial robots.
David Partouche-Sebban: "The core idea to combine 3D vision with multispectral capabilities arose while I was working at CEA research institute. It was there that I learned about imec's unique on-chip filter technology for hyperspectral imaging. I liked the compactness of the technology, the high number of filters that could be integrated, and the speed of the snapshot solution. At that time, it was the only snapshot hyperspectral sensor that was available."
"When we launched our company three years later, in 2017, we partnered with imec and included one of their off-the-shelf snapshot sensors to build our prototypes. Today, our technology has reached commercial maturity. In 2020, we started the production of our vision solution, and installed it at several manufacturing sites. We plan to deploy hundreds of cameras in the coming years."
Elvis Dzamastagic: "Our solution includes a 3D multispectral camera, projector, calculation unit and software. When mounted on a robotic arm, the robot 'sees' its surroundings and can perform activities such as picking up parts. Our 3D vision solution can be easily integrated and is simple to operate. Moreover, it performs precise picking tasks 3 times faster than other available solutions on the market. In this way, it allows factories to reduce their manufacturing cycle time and to increase their productivity."
"3D vision and 3D picking is extremely challenging for robots. Especially when the light conditions are not ideal, robotic arms may have trouble to reliably pick specific parts. When these parts have a shiny surface, it becomes even harder."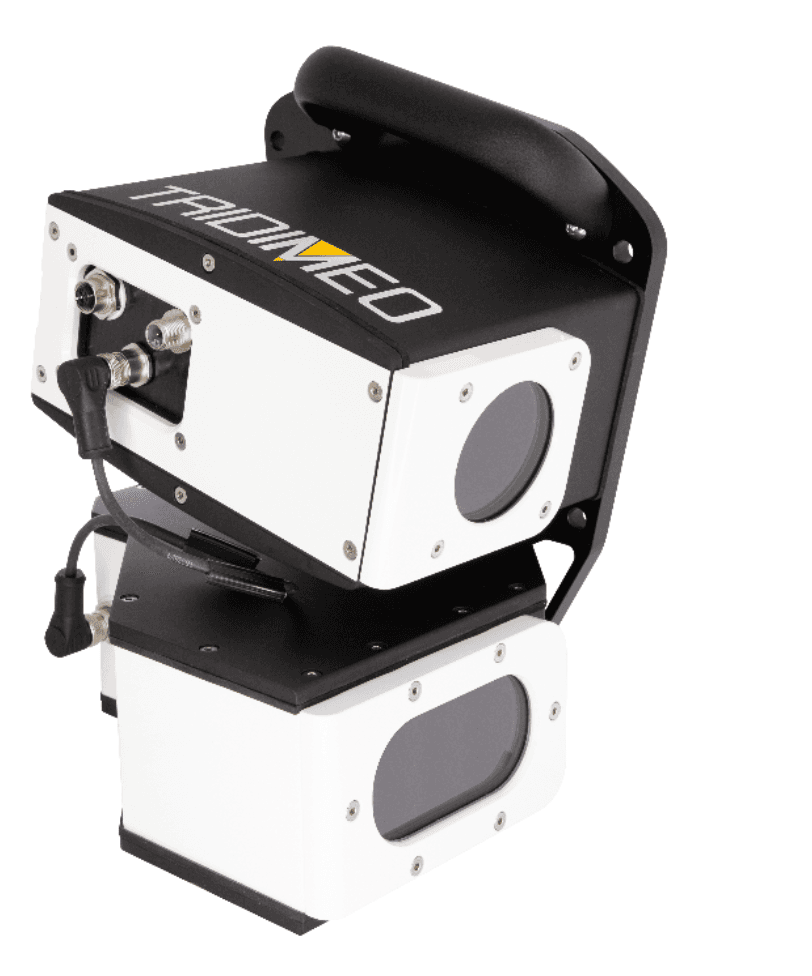 Imec thinks 'future'
David Partouche-Sebban: "Part of our success – we built this high-end product in only three years – can be attributed to the imec hyperspectral team. We have a very constructive collaboration with them and together we think about new solutions. Imec really thinks ahead."
"In our current product, we use an off-the-shelf imec multispectral sensor. In a next phase, we will use a custom filter design, implemented by imec on the sensors in their 200mm cleanroom. Also, the new capabilities that imec has developed over the years for their hyperspectral technology, will be included in this new design. This will upgrade the performance of our camera system, particularly the precision of our 3D camera. It opens up new opportunities for business applications for Tridimeo."
"I truly like the fact that we can rely on one partner, imec, for state-of-the-art sensor technology and for ramping up the production. Even when we need thousands of sensors in the future, imec can still support production for us. This is truly a unique business model that makes the life of a start-up company much easier. In this respect, imec fills a gap in the market."
"Also, the imec network is a unique asset that we can rely on. Thanks to this, we can reach out to new audiences and find new markets in addition to automotive."
Picking and checking in the automotive world
Tridimeo's 3D vision solution can be used for robotic guidance in manufacturing lines. For instance, to load manufacturing islands for car assembly.
Elvis Dzamastagic: "The first market that we target is automotive manufacturing. This is because the automotive industry uses 10x more robots than any other industry. Today's solutions for robotic vision lack precision. With our system, we want to achieve close to 100% picking success."
The same 3D vision system can also be used for quality checks, such as monitoring the color of car bodies when they come out of the painting process or for assembly conformity checks.
Elvis Dzamastagic: "The advantage here is that we can do the check directly on the manufacturing lines, and in a contactless way."
From apples to spacecrafts
Although automotive is the first market to target, the Tridimeo solution can be used for a myriad of other applications.
Elvis Dzamastagic: "Every application that uses robotic arms can benefit from our solution. Think of consumer goods manufacturing, aeronautics, plastics processing industries. Moreover, with multispectral imaging, we can reach some other market segments such as cosmetics"
"And if we would extend our system with an imec sensor in the infrared range – today we target the visible wavelengths – we could even think of using it for a robot that picks up apples, detecting 'invisible' bruises and determining the size of the apple at the same time. For food sorting applications this would be revolutionary."
The future
David Partouche-Sebban: "We are very proud of what we have achieved up till now, standing on the verge of our first large-scale production and implementation in factories. To anyone interested in building future technologies, we recommend collaborating with imec. It's a great way to get access to a wide network of manufacturing partners or potential customers. Who knows, maybe one day we will miniaturize our technology into a MEMS-based solution and integrate it in mobile phones for beauty applications, color learning, color recognition for shopping, ... Why not think big?"
Want to know more?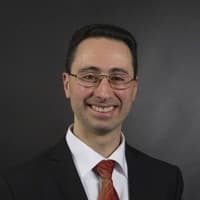 David Partouche cofounded Tridimeo in early 2017 and has successfully led the company to this stage from the mere idea of a new 3D-imaging technology in mid-2014. David holds a M.Sc. degree in Optics from the Institut d'Optique Graduate School and a Ph.D. degree in Optics from Paris-Saclay University (France). He has over 25 years of experience in human resources management and industrial project management.
Elvis Dzamastagic is leading the strategic marketing & the business development of Tridimeo solutions. He worked at and with several prestigious (Japanese, American and German) companies. Elvis holds a M.Sc. degree in Optics, Industrial Vision and Electronics from Télécom Saint Etienne (member of Institut Mines-Télécom) with in-depth understanding of business developed by dedicated training courses. He has 20 years of accomplished and experienced success in achieving and exceeding demanding sales targets and business objectives.
Published on:
26 January 2021